Devon Sawa as Casper in human-form in the Christina Ricci film Casper. When he came down the stairs and they started to dance and he whispered in her ear, "Can I keep you?" Damn. I was mad resistant with Devon Sawa. I was a die-hard JTT bitch and could not handle another blonde guy coming onto the scene and threatening JTT's highly coveted Hottest 90s Boy kingdom. Although, weirdly, in sixth grade I had a crush on a retarded guy (literally? I think? He was in special education for sure, but wasn't necessarily retarded? Just slow? He also told me he rubbed Rogaine on his penis after calling me a whore). Anyway. Re: Devon Sawa "keeping me" -- yeah, he can keep me. He can keep me real good.
So I have been sitting here kinda sad because Devon Sawa committed suicide a few years ago. Or died of a drug overdose. Or... wait. Is that true? Did Devon Sawa... no, nope. Definitely not. Devon Sawa is alive. He didn't die of a drug overdose or suicide or anything like that. He's totally alive.
I have been mourning the death of a 90s hottie who isn't even dead.
I guess I was thinking of Jonathan Brandis? Who was definitely my first crush. First one ever. Made me feel weird feelings and I didn't understand why I wanted to watch him on TV all the time. Which led me to Googling him, which led me to "TeenIdols4You" dot com, which brought me... this.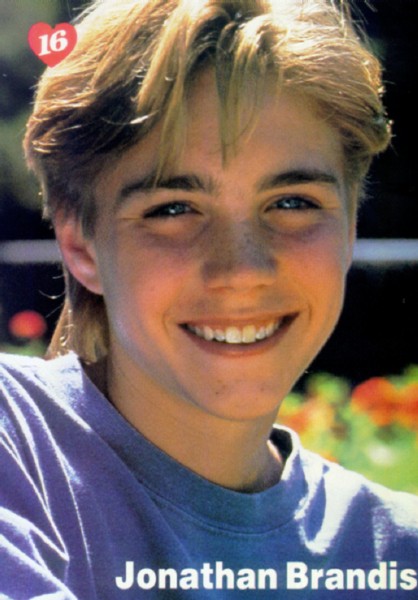 All I see is Brad. And things have come full circle again.