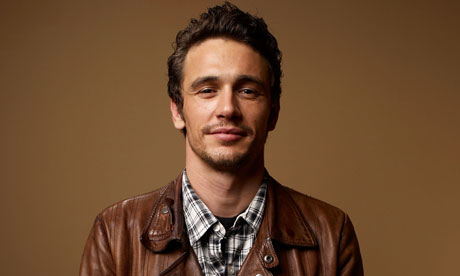 What if James Franco hasn't hit his physical peak?
All of the most attractive men are those who reach their apex between 35 and 45. It's true. Ask any woman. There's probably some deep-seeded psychological reasoning behind this. Ask Freud. AskFreud.com or something, I don't know. (AskFreud.com should be a website where you ask why you're attracted to certain types or fetishes and then you hit "enter" and you're presented with a picture of your mother's vagina or something.)
Johnny Depp at age 20 is a fucking gremlin compared to Johnny Depp at 42. Brad Pitt was in his prime at age 45 (49, however, has him showing signs of aging). George Clooney gets sexier as time goes on like some sort of mythical beast.
I'm really excited to see where James Franco takes his face over the next 20 years. I think it's going to do good things.